INTRODUCTION
Many of us consider, at one time or another, to start a business. The motivation for this varies, but in general the reasons are common to all of us, and typically are as follows:
We have worked for many years in a dead end job and do not see any opportunity for advancement.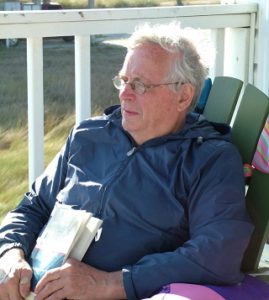 We want more out of life.
We want to provide for our family and give them all the things we missed in our youth.
We are retired, but not ready to just live out our years, we want to thrive.
Some would call this a mid-life crisis. But no matter what is the reason, it gives us an opportunity to re-asses our lives. This is good. But we have to be honest with ourselves and objectively examine our qualifications and our likes. Do we have the education, the knowledge to do this? If not, are we prepared to learn and persevere? Is this what we truly like?
BUSINESS OPPORTUNITIES
There are many opportunities for starting a small business. Some business opportunities that are easy to start are as follows:
Personal Services
Consulting
Independent Sales Representative
Import-Export Business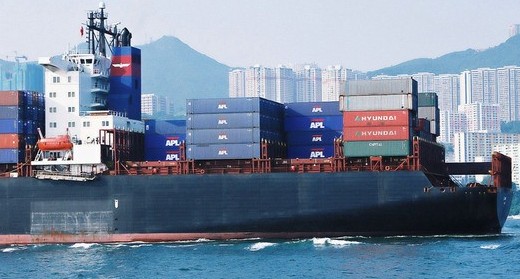 Online E-Commerce
Affiliate Marketing.
All the above are viable businesses. The choice really depends on your personal situation. What is your experience, your likes or dislikes, but mainly what is your knowledge. The personal situation is a deciding factor. In my case I am retired, not willing to travel for work, and wanting to work from home, part-time only. I want to spend more time with my wife and share this new adventure. There is no urgency in achieving quick earnings. I am not looking for a "get-rich-quick" scheme. I want a solid and ethical business that I could leave as a legacy for my children. (Hopefully in the distant future). Based on the above, I choose AFFILIATE MARKETING as the right business for me.
AFFILIATE MARKETING – WHAT IS IT ?
Affiliate Marketing is the business of promoting another company's product for which that company pays you a commission when your promotion results in a sale. Our economy is dependent on sales. You have heard "nothing happens until somebody makes a sale". Companies need sales to plan their production and generate their earnings. They are willing to pay to attract customers to their business. It is a win-win situation for the Company and the salesman. In our case the independent salesman or affiliate marketer.
The type of Affiliate Marketing that we will examine is the Online Affiliate Marketing where we do our promotions from our own website. Our business is that of referring visitors, that come to our website, to the Company we are promoting. If our referrals result in a sale we will get a commission.
ONLINE AFFILIATE MARKETING – STEP BY STEP SUCCESS GUIDE
1 – SELECT A NICHE
A Niche is a product type. A product that you will want to promote because you are familiar with the product, you like the product, or your research shows that it is a product that is in great demand
2 – BUILD A WEBSITE
This is going to be your home base. Here you will attract your prospects. You will highlight the products that you want to promote and create a following of visitors that like you, and accept you as an authority on the subject.
3 – WRITE CONTENT
You will write posts, or blogs, on various subjects related to your niche. As you write more articles that are of interest you will be recognized by search engines, such as Google, Bing, Yahoo and others. As recognized by these search engines, or indexed, your articles will start to show up in searches of keywords and you will start to get visitors to your website. This is called organic traffic and it is free.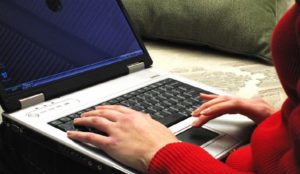 You will strive to write your blogs around keywords, these are the most frequently searched words when somebody is looking for information on your product niche. Getting organic traffic takes time. It is a slow process. As you can see from the above, writing is key to this process. Later we will discuss how you can learn to write content. But, fair warning, if you do not like to write this business is not for you.
4 – AFFILIATE PROGRAMS
After you have a website, have written several posts, and are indexed by one or more search engines is time to apply to several affiliate programs. You can apply to individual companies that manufacture a product that you like or to sales organizations that have affiliate programs for several manufacturers or merchants. At the beginning you may not be accepted by all and you will find that many companies are slow in reviewing your application. It is best to apply to several programs such as Share a Sale, CJ Affiliates or to Amazon Associates. Amazon Associates is the most desirable because, although their commissions are small, they have thousands of products that you can promote. However, it is best to apply to Amazon Associates only after you have significant traffic to your website since they will cancel your affiliate status if you do not generate sales in six months.
5 – PAID TRAFFIC
As I mentioned earlier organic traffic takes time to grow. After you have been accepted by a few affiliate programs, and included links to their products on your website, it may be time to pay for traffic. There are different methods to pay for traffic that you will have to learn. Advertising online is a specialized subject, integral to Internet Marketing.
6 – MORE ADVANCED INTERNET MARKETING
After you are starting to make money it will be time to create your own E-Mail marketing lists so that you can promote your own products, or affiliate programs, to your loyal followers. You will no longer be only dependent on search engines and their algorithms. At this point you have arrived. Congratulations !
HOW TO GET THE KNOWLEDGE YOU NEED
As you can see from the above step by step Success Guide Affiliate Marketing is not a simple "get-rich-quick" scheme. There is much to learn. It will take you perseverance and willingness to learn, to be successful. But it is certainly doable. I recommend that you join Wealthy Affiliate to get this knowledge. I have been a member of Wealthy Affiliate for almost a year and can vouch for the quality of the training. If after reviewing the information that I presented, and all the caveats, you still believe that this business is for you then keep on reading.
WEALTHY AFFILIATE
What is Wealthy Affiliate? Is it a training institution teaching Internet Marketing? Is it a Company providing online tools for building websites, a blog writing platform, a website hosting platform, tools for keyword research, a community of online entrepreneurs?
Wealthy Affiliate is that and more. It is a platform for internet entrepreneurs. It offers everything you need to start an online business. But it starts by offering tutorials and programs designed to teach you step by step the business of affiliate marketing.
Although Wealthy Affiliate is geared to teach marketing for Affiliate Sales, the courses offered are applicable to every small business no matter what their product is. Internet marketing is necessary knowledge for every entrepreneur.
HISTORY AND REACH OF WEALTHY AFFILIATE
Wealthy Affiliate has been in business for 14 years. It has more than 1,400,000 members in 193 countries, expert coaches and training that is constantly upgraded. Wealthy Affiliate Powers Affiliate Marketers Worldwide.
TRAINING PROGRAMS
Wealthy Affiliate offers two separate programs for beginners to choose.
Online Entrepreneur Certification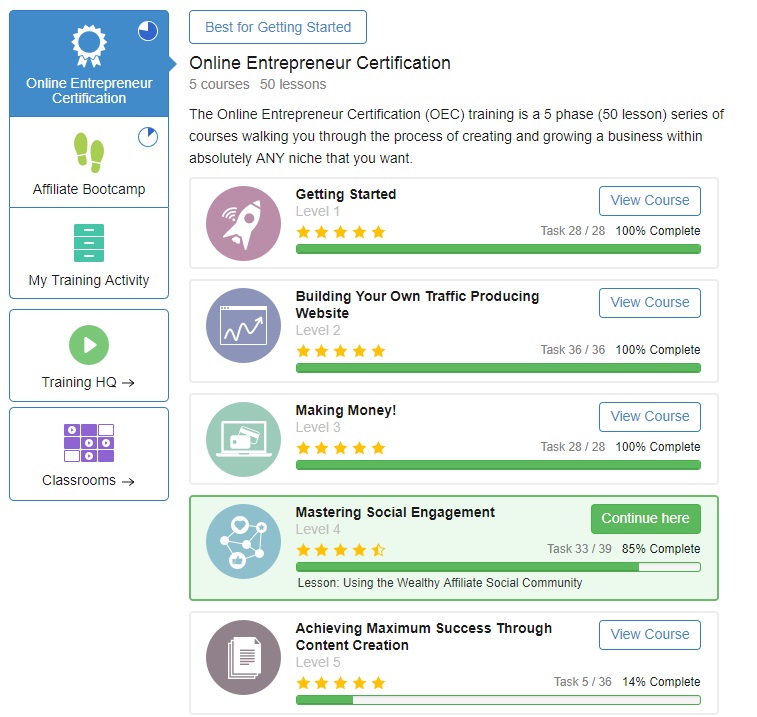 This is the best choice for beginners. It includes 5 courses and 50 lessons, that cover all subjects necessary to be successful in internet marketing. The 5 courses are:
1. Getting Started
2. Building Your Own Traffic Producing Website
3. Making Money
4. Mastering Social Engagement
5. Achieve Maximum Success Through Content Creation
Each course has 10 lessons, and assignments to implement what you learn as you advance in the course. As a rule for every 1 hour of learning you should spend 3 hours implementing what you have learned. It may take you 3 to 6 months to complete this program depending on how much time you can spend on this training.
Affiliate Bootcamp
This program is designed to teach you how to create a website for promoting Wealthy Affiliate. This program will allow you to earn commissions by recruiting new members. Please note that you are not required to promote Wealthy Affiliate. However, I recommend that you also take this course because the additional information presented is applicable to promoting other products or your own website in a different niche.
This program includes 7 courses and 70 lessons. It is more detailed and with more information than the Entrepreneur Certification program.
1. Getting Your Business Rolling
2. Content, Keywords and Conversions
3. Giving Your Site Social Value
4. Get Visual, Get Aesthetic, Get a Brand Through Media
5. Knowing Your Audiences – Catapulting Your Referrals
6. Bing, Yahoo & the Power of PPC
7. How to Scale Successful PPC Campaigns
Completing the Affiliate Bootcamp program should take you another 3 to 6 months. As you can see Wealthy Affiliate is not a get-rich-quick scheme. Your success will depend on your talent for marketing and you perseverance. It is doable. You can do it.
WEALTHY AFFILIATE TOOLS – MORE THAN TUTORIALS.
In addition to all the training provided in the programs, and the additional courses presented in the Training Headquarters, you have access to all the tools in the platform including the following: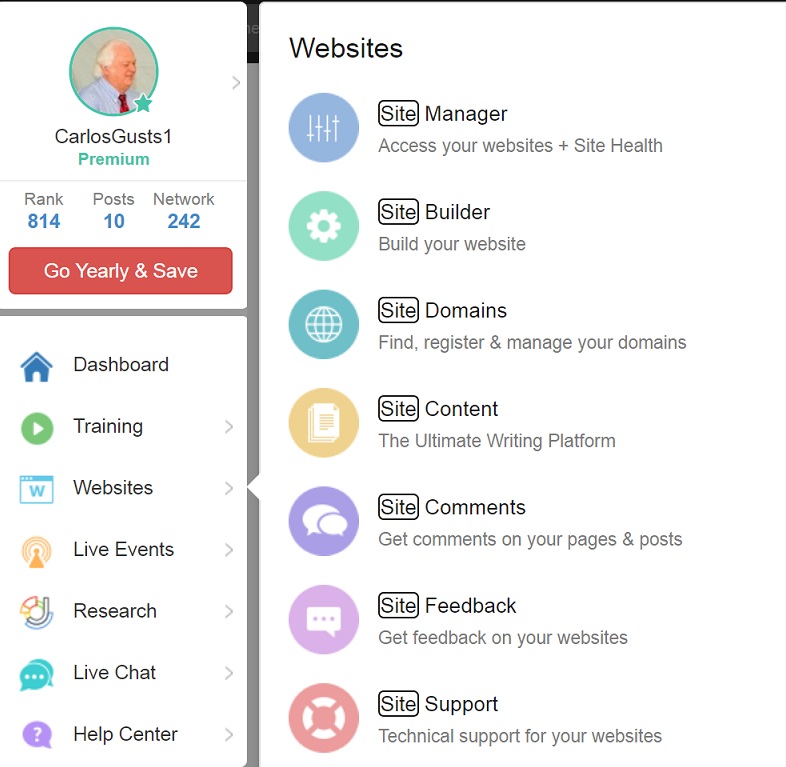 1. Website Builder
2. Domain Research
3. Website Performance Measuring Tools
4. Hosting Platform
5. Site Content (Writing Platform)
6. Keyword Research Tools
7. Support (Live Chat, Site Technical Support, Q&A )
And very important, the Wealthy Affiliate Community
THE WEALTHY AFFILIATE COMMUNITY
One of the benefits of Wealthy Affiliateis that you can learn from those fellow members who are more advanced and more successful. Many of the more advanced members offer tutorials in a myriad of subjects. This training is found in the Training Headquarters where you will find videos and tutorials organized by subject. All of this additional training is free. Wealthy Affiliate encourages this exchange of information by applying to each member a ranking within the community.
The ranking is based on involvement in the community, on training provided and  knowledge in a subject.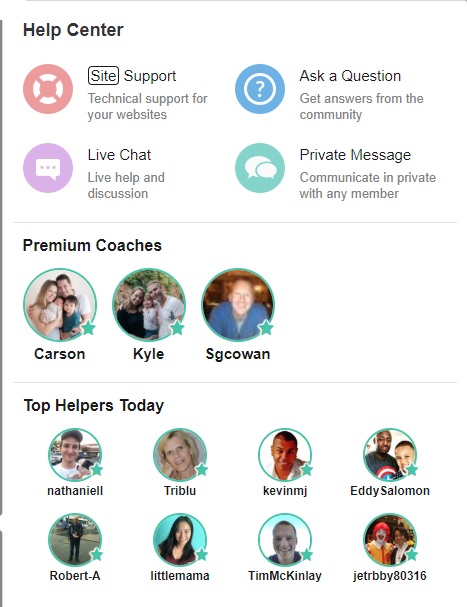 Rankings range from 1 and 2 for the founders of Wealthy Affiliate up to approximately 200,000 for a new member just joining. Members ranked in the top 100 get special benefits and are assigned to answer questions. By following the top 100 members you know that your answers will come from a knowledgeable coach. All the answers are public, for everyone to see, and you can add your comments to the thread.
What to watch out for
There are very interesting people from all over the world in this community, and you will want to meet with them and chat. It is very easy to spend a lot of time chatting with your new friends. Remember though that you are here for business, so budget your time and focus on training and building your website.
MONEY- WHAT IS THE COST OF WEALTHY AFFILIATE
I recommend that you evaluate Wealthy Affiliate yourself by signing up for the free membership account. The free membership gives you limited access in the Wealthy Affiliate Dashboard.
FREE MEMBERSHIP ACCOUNT. THIS IS WHAT YOU GET
– Two websites. You will build these websites using the tools in Website Builder. You will have a choice of 15 Word Press Themes. It is important to note that you do not need to know code to build these websites. These free websites will be hosted in the sirerubix.com platform. You can purchase at Wealthy Affiliate your own personal domain so you do not need to use the siterubix platform.
– Beginners Training Course
– Personal Affiliate Blog
– Keyword Research Tool (30 searches)
– Training Classroom
– One on One coaching ( First 7 days only )
Join for free, and with no obligation, to get access to the above and more. You could stay with the free membership indefinitely but you will soon find that the premium membership is the best value.
OPTIONAL PREMIUM MEMBERSHIP. THIS IS WHAT YOU GET
The Optional Premium Membership allows you access to everything. Please note that the content of the training is updated regularly. New training is added daily, including weekly video training sessions. You can also search the vast library of past training that they have created over the years. Here are some features that are included with the optional premium membership:
– Live Help – Unlimited
– 10 Websites
– Website Security Package
– Beginner Training Course – Full Access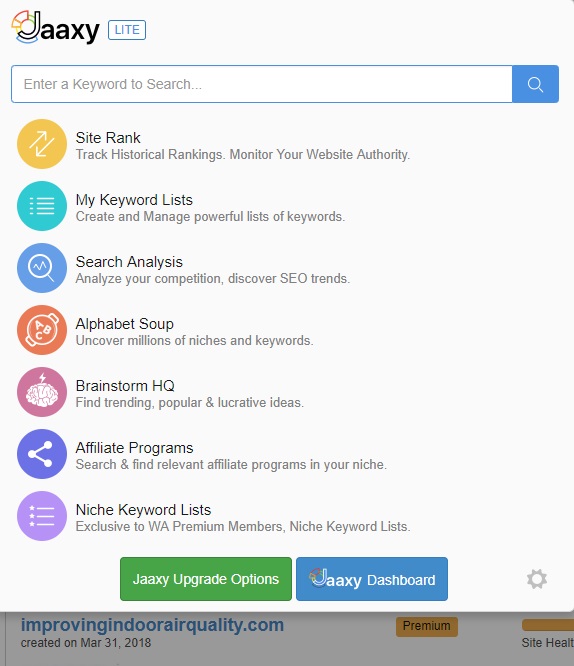 – Personal Affiliate Blog
– Affiliate Bootcamp Training – Full Access to Complete Program
– Live Video Classes
– Keyword Research Tool – Unlimited Searches
– Affiliate Program
– Private Access to Webinars
– Website Support (24/7)
All of this and more for $ 49.00 /month 
This price is for everything including the security package and the web hosting for up to 50 websites. These two features alone will cost you elsewhere much more than $49.00/month if you have several websites. This alone makes joining the Premium Membership a no-brainer. I transferred to Wealthy Affiliate a personal website I had hosted elsewhere and where I was paying $ 107.00 annually for the domain and the hosting. The cost at Wealthy Affiliate is zero for the hosting and $37.00 for renewing the domain when it becomes due. This is a great investment.
MY RECOMMENDATION
One of the reasons I strongly recommend Wealthy Affiliate is because it offers everything you will need to start your online business. You do not need to buy a domain name in one place and pay for hosting elsewhere or buy a Website Security Package elsewhere. Everything you need is in one place and for a planned low cost. So I recommend that you sign up here for a free membership account so that you can judge by yourself if this is what you want. As a special bonus, if you sign up here, using my affiliate link, I get notified and I will be able to provide you with one on one coaching and support as a way to add value and as a thank you for signing up using my link to Wealthy Affiliate.

Carlos
P.S. If you have any questions you may send me an E-Mail at my personal address:
airexpo@aol.com